Cobalt pre-orders around the next bend!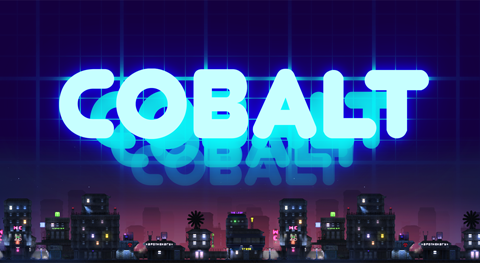 Hello friends!
The guys at Oxeye Game Studio and the Mojang web team are currently hard at work with bringing the Cobalt pre-order to you ASAP. In preparations for this the Oxeye guys would like to share the visions of what Cobalt is and how the development of the game will play out over the coming months.
What is Cobalt?
Cobalt is an awesome platform game featuring several game modes in both hot-seat multiplayer and in singleplayer. Cobalt comes with a game editor where players can create their own maps and adventures. Cobalt is ALSO a platform game engine that can be used to create new modes or completely new games.
What are the plans for Cobalt?
Our vision for Cobalt is to expand on the in-game editor to the point where the player can create everything from single maps to whole campaigns from scratch, including adding their own units and characters and finally being able to share their creations with the community from within the game.
Meanwhile, the development team will continue adding their own maps and game modes to the game as well as continue work on the main campaign.
What will the player get when pre-ordering Cobalt?
When pre-ordering the game the player will get access to the current build of the game as well as all future updates up until and including the full release of the game. This is limited to the PC-version of the game (Mac, Windows, Linux). Pre-orders will of course be offered at a discount price.
By pre-ordering you support the continued development of the game. Think of it as part pre-order, part funding support.
Current status of the game - Alpha
The first alpha release includes two hot-seat versus game modes (capture the plug and death match) and a co-op game mode (survival). The number of players in hot seat mode is theoretically limited by the number of USB-controllers you manage to forcefully plug in to your poor computer. That and the hardware limitations of your computer. Theoretically.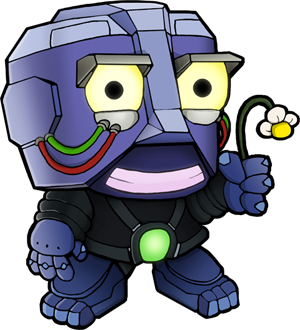 Our development philosophy is to keep it simple and manageable by being a relatively small team. That is why the alpha will be limited to the features we know are reasonably stable. This will help to keep development focused which in turn will help us update the game more often.
Please note that the current alpha is only available for Windows.
What are the major milestones for the games development?
Alpha

Hot seat multiplayer

Continued work on singleplayer/co-op main campaign
Introducing the level editor

Windows only

Beta

Fully functional level editor

Continued work on singleplayer/co-op main campaign
Introducing in-game level sharing
Introducing more editors

Windows, Mac OS X and Linux

Gold - Feature complete game includes:

All editors fully functional

In-game level sharing
Completed main campaign
Hot seat multiplayer
What About Networking?
Since we know people will ask about this, yes, we would like networking too! And yes, we are actually looking at networking, but as it stands now, we are not including networking in our vision for the game because as it is now, networking remains uncertain.
Who develops Cobalt?
Cobalt is being developed by Oxeye Game Studio, which in reality means it's being developed by three friends who all love making games: Daniel "thewreck" Brynolf, Jens "jeb" Bergensten and Pontus "kinten" Hammarberg. Thewreck is the main developer of Cobalt. He has pretty much single-handedly created the game with occasional help from the rest of the Oxeye crew.
Oxeye has also aquired help from talented musician Mattias "Anosou" Häggström-Gerdt, artist and game designer Gabriel Verdon and programmer Jacob William Jervey.
Since the summer of 2011 Oxeye Game Studio has teamed up with Mojang to help bring Cobalt to release.
Finally, a couple of recent Cobalt videos:
Stay tuned for updates about the upcoming release.