There's still time to submit your t-shirt designs!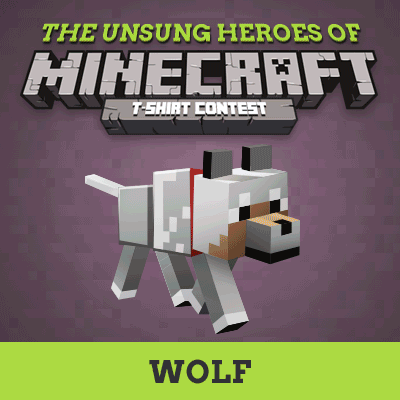 Reminder time! As we mentioned in a previous post, Jinx are running a Minecraft-themed t-shirt competition with loads of amazing prizes up for grabs. Get all the details on Jinx.com.
The closing date for submissions has been extended to June 3, 2013, 11:59 PM PDT, and the prize pool has been boosted! Here's the latest from Jinx…
10 Grand Prize Winners will now get
$1000 Cash
iPad Mini
Minecraft Pocket Edition
Five Winning Design Contest Tees
A Minecraft Lego Set
Six Minecraft T-shirts of Choice
One Minecraft Poster of Choice
10 Runner-up Winners now get:
$500 J!NX Gift Certificate Code
A Winning Design Arcade T-shirt of Choice
Two Minecraft T-shirts of Choice
Remember, this is a themed competition - it's all about the "Unsung Heroes of Minecraft" - so you'll need to think carefully about your entry before submitting. It should be mostly concerned with Ghasts, Squids, Wolves, Enderdragons, Ocelots, Blazes, Sheep, Iron Golems or Mooshrooms. You can still include the more prominent members of the Minecraft cast in your design, but the littler guys should be the main subject of the image.
So visit Jinx.com for the details and get designing! Good luck, creative types!