The Week of Decay is almost upon us...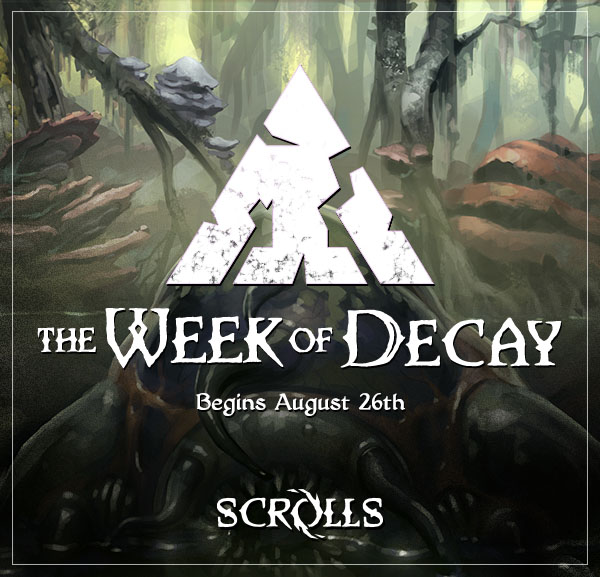 Hey!
Just in-case you didn't know, Scroll's fourth faction - Decay - is shambling into game next week! It's going to be horrific. Click the huge image for more info.
You can buy Scrolls at this handy link.
Have a nice day!
Owen - @bopogamel