Enter the Scrolls ESL Opening Cup... win this!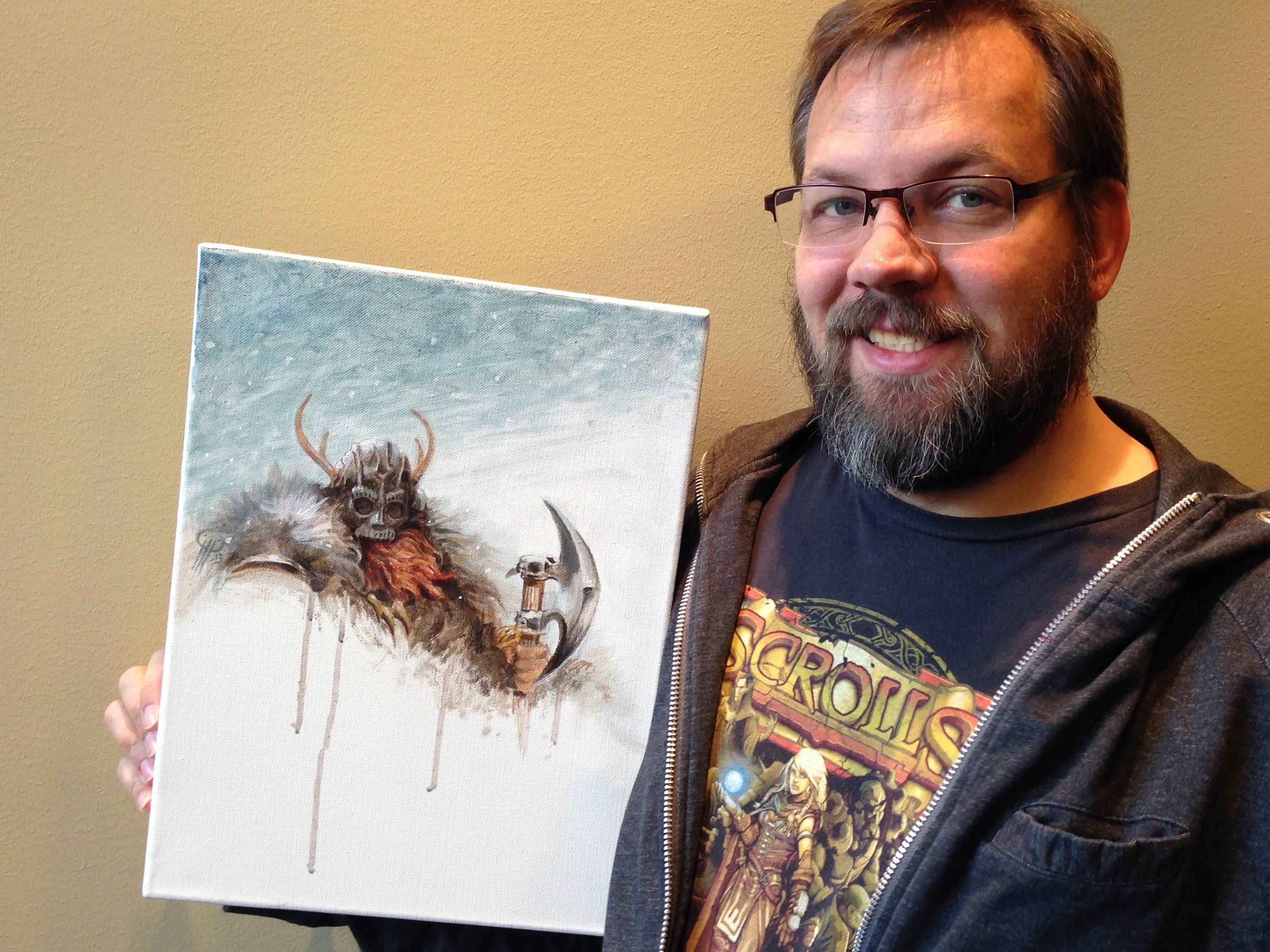 Hi!
Haven't you heard? The Scrolls ESL Opening Cup is taking place this weekend. It's the first tournament we've been directly involved in so we're pretty excited.
You can see the first place prize up there. To be in with a chance of winning Henrik's piece of acrylic awesomeness, you'll need to sign up. Good luck!
_
Owen - @bopogamel
_
You don't get Henrik. Just the painting. Sorry.