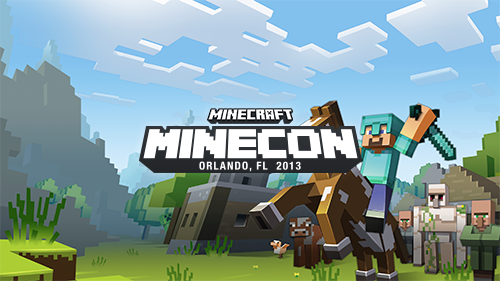 For those of you who are missing MINECON, we have a live stream of some of the most amazing content from it. The opening and closing ceremonies, the biggest panels, footage from the con and interviews plus some world premiere videos from some of your favorite Minecraft talent.
You can see the stream on our YouTube channel: http://youtube.com/teammojang
or on our Twitch channel: http://www.twitch.tv/mojang
This is a schedule of SOME of the content we'll be showing, US Eastern timezone:
Saturday, November 2nd
10:00AM EDT - Opening Ceremony
12:00PM EDT - Developing Mods
01:00PM EDT - Running A Server
02:00PM EDT - SparkleSlamaroo Extravaganza: Animators of Minecraft
03:00PM EDT - The Future of Minecraft
Sunday, November 3rd
10:40AM EST - Redstone
11:40AM EST - Growing a Server Community
12:40PM EST - Life on YouTube with SkyDoesMinecraft, Captainsparklez, ihasCupquake, and AntVenom
01:40PM EST - Mindcrack
02:40PM EST - Interview with Notch
03:40PM EST - Bringing Modding to the Masses
05:00PM EST - Closing Ceremony
Don't forget to change your clock on Saturday night!