Minecraft Pocket Edition 0.11.0 Beta released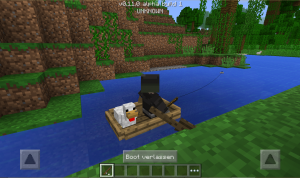 Hey!
We have been hard at work these last few months working on the new Pocket Edition version. Now we have released a beta version for you guys who has bought the game through Google Play.
Please make a backup of your existing worlds. You can find a small tutorial in the links below.
In order to be able to test the new update you will need:
Join the Google+ community
Opt into the Minecraft Pocket Edition Beta
Android device that can run Minecraft Pocket Edition.
Minecraft: Pocket Edition Android purchase from Google Play Store.
The app will be automatically downloaded and installed on your device. It can take a few days after joining the beta (and after we release an updated version) before you get it, please be patient.
Have fun and report any bugs you find. Please check the Known Bugs section before you post.
If you want to go back to 0.10.x, just leave the Google+ group and wait a little while for the game to revert.
Links:
Minecraft: Pocket Edition - Play Store
How to report a bug!
// The Minecraft Team