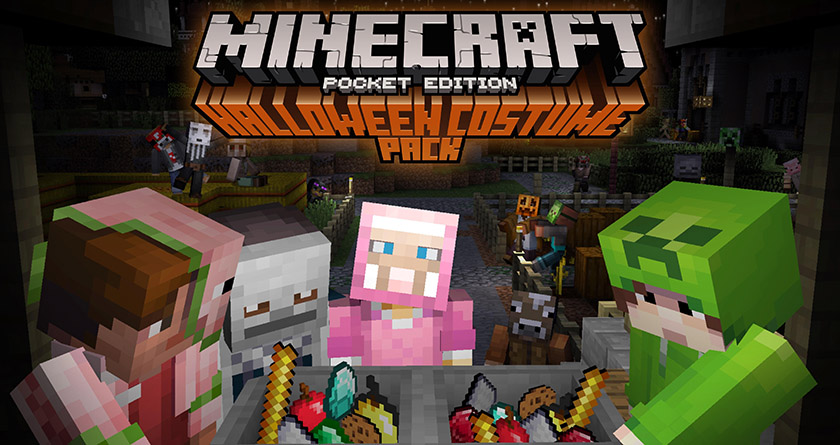 Halloween skins coming to Pocket and Windows 10
The scariest time of the year is almost upon us! Aside from Minecon, Halloween is the only times that the average person will respect your need to roam the streets dressed as your favourite Minecraft mob. Sad but true.
In true Minecraft tradition, we've created a themed skin pack for Minecraft on Windows 10 and Minecraft: Pocket Edition to celebrate. But we've done something special this time around. This year's pack is more about dressing up as your favourite mob - it's kinda like your Minecraft avatar is about to head out for a trick or treating session, just like you might do on October 31st.
I think this is one of the most creative skin packs we've done so far. I hope you enjoy it too!
There are 15 skins in total, and it costs a $0.99 or equivalent. And, hey - even if you don't download the whole thing everyone can download the Iron Golem and Zombie costumes for free.
Here's the full list of skins included: Cow costume, Creeper costume, Enderman costume, Ghast costume, Iron Golem costume, Mooshroom Costume, Ocelot costume, Pig costume, Pink sheep costume, Rainbow sheep costume, Skeleton costume, Snow golem costume, Spider costume, Zombie costume.
Oh, and just in case any console players are reading this, don't worry - you're getting something equally special to celebrate halloween.
Have a great Halloween and a ghastly time on Minecraft, spooklets!
Owen - @bopogamel