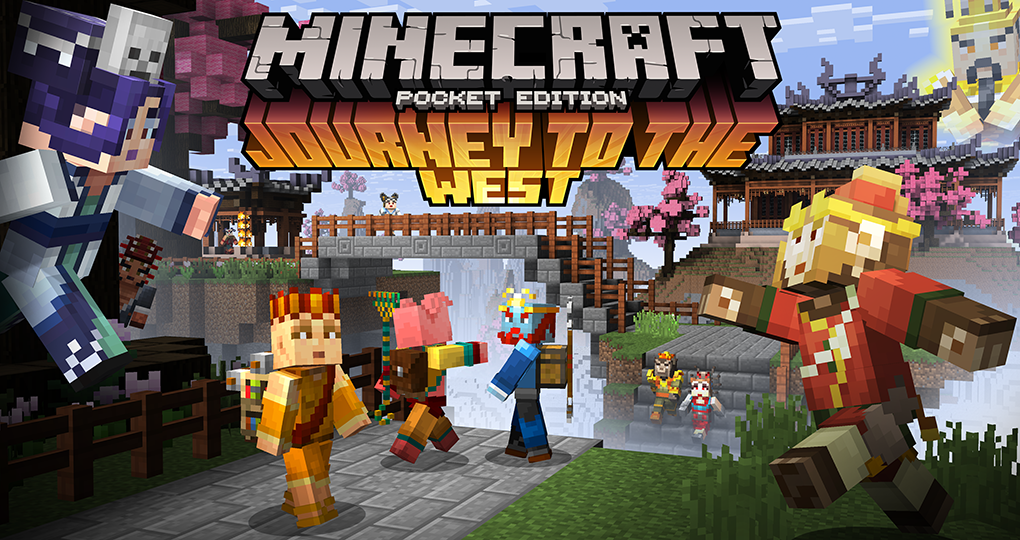 Journey to the West skins now on PE and Windows 10
Hello!
We've made even more skins for you players of Minecraft: Pocket Edition and Windows 10 Edition Beta.
In celebration of Year of The Monkey, we've created a pack based on Journey to the West - an ancient Chinese novel by Wu Cheng'en. You might not have heard of that, but you probably know about such awesome things as Digimon, Monkey, and Dragon Ball. All of those were inspired by Journey to the West.
The story is full of over the top, awesome-looking, adventurers, which is why we thought it would be an excellent fit for Minecraft. Check below for an illustrative moving image.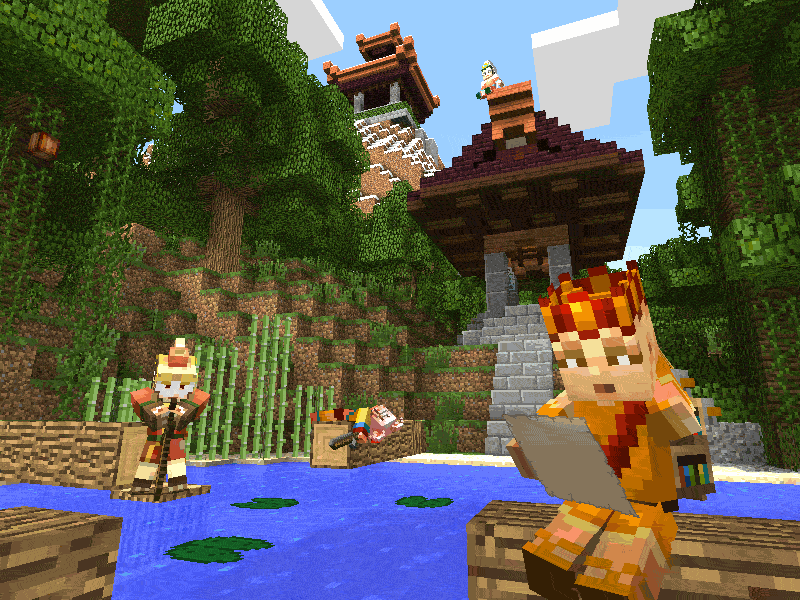 Everyone can download Red Boy and Guanyin for free, but pay $1.99 (or equivalent) and you'll get Princess Iron Fan, Lord Hundred-Eyes, Bull Demon King, Monkey King, Jade Emperor, Monk Pig, Friar Sand, Lady Earth Flow, Spider Demon,Xuanzang, Pale Bone Demon and a Black Wind Demon.
If you haven't tried Minecraft: Pocket Edition/Windows 10 Edition beta, what are you waiting for? Head to the Windows Store, the iOS App Store, the Google Play Store or The Amazon Store and buy it! We don't even mind if you buy every version but only play one. We have plenty of bandwidth to spare.
Thanks!
Owen - @bopogamel