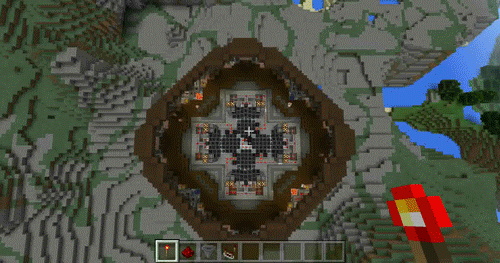 Minecraft: Pocket Edition & Windows 10 Edition Beta out soon!
Hello cube heads! :)
I hope you're as excited as we're, because we've been really looking forward to this!
So let's get to the juicy bits! Here's the super awesome exciting change log! 0.14.0 is a bit focused on redstone pieces, but also other things.
Repeaters, comparators, dispensers, droppers, hoppers, trapped chests, minecraft with chest/tnt/hopper (pewh)

Witches! Make sure you're avoiding the splash potions they're throwing at you! They can make you move slower or even poison you. Spooky stuff!

Armour dying. Tired of the usual look? Why not try the other 10 000 000 colours? Put your pants in the cauldron together with a dye and enjoy the new design!

Item frames. Show off your adventurous loot or put up one of your maps to remember the endless journeys.

Pumpkin and mob head hats. I know it is a bit early for Halloween, but at least now you can prepare properly! :)

And numerous bugs has been squashed, and unfortunately some have probably been sneaking in as well.
Enjoy!
Kappe - @kappische