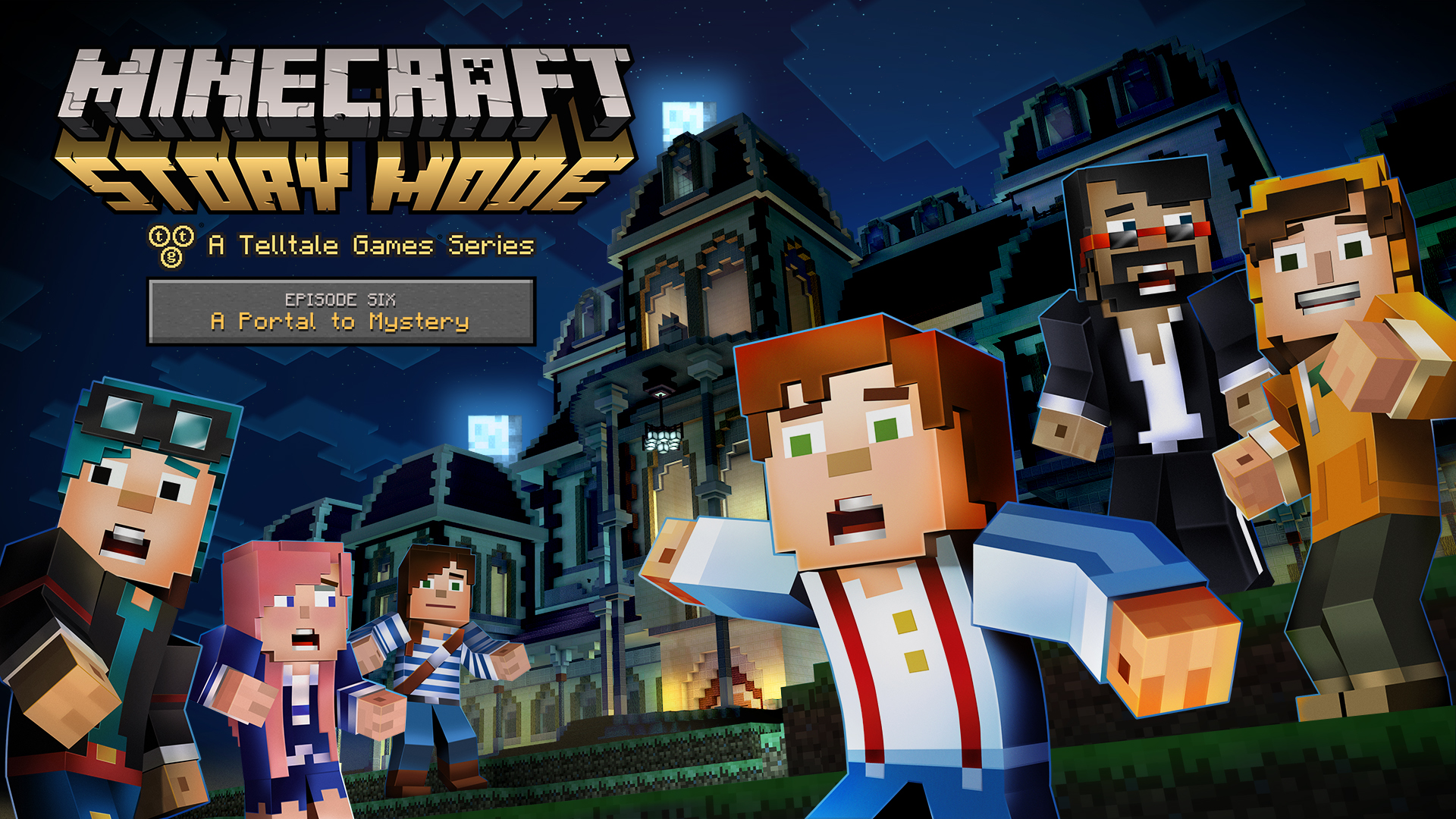 Story Mode Episode 6 falls out of the sky next week
Next Tuesday, be prepared to launch yourself through "A Portal to Mystery", the first of three new Story Mode episodes. The political chaos of Sky City is behind them, but Jesse and crew may be leaping out of the frying (and possibly flying) pan and into the fire.
Fresh perils await them in an unfamiliar land, as does the sinister figure known as The Host. What can this pumpkin-headed hostelier have in mind for his new guests? Who are the strangers invited to attend The Host's mansion party?! Can anyone be trusted?!! Who will survive?!!! Will Owen tell me off for using excessive punctuation?!!!! Who knows?!!!!!
Portal into Mystery will be available to download on PC / Mac, Windows 10, Xbox One, PlayStation 4, Xbox 360, PlayStation 3, and iOS and Android-based devices from 7 June.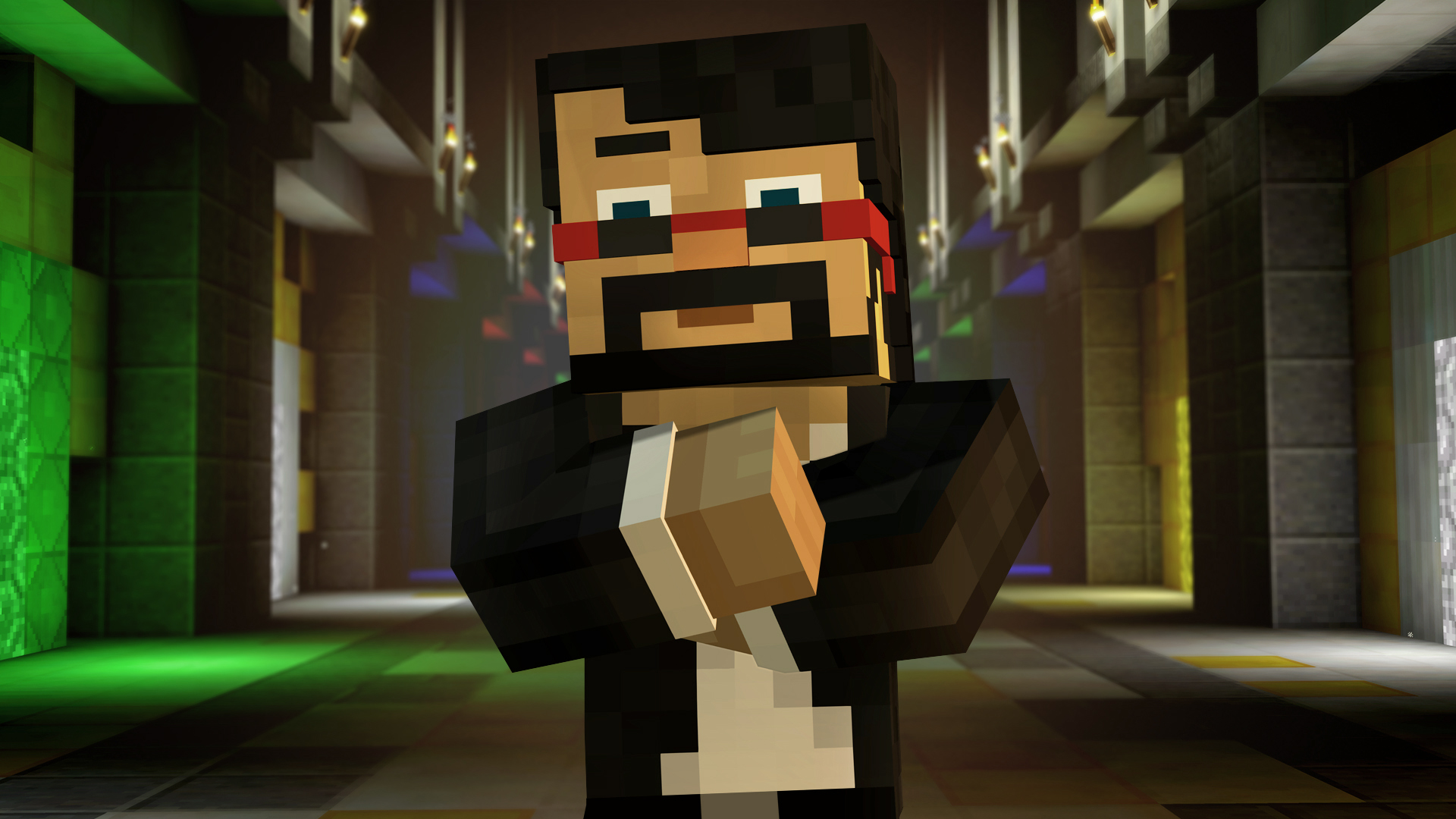 If you're a fan of consuming Minecraft videos using your eyes and ears, you may recognise the cuboid likenesses and mouth noises of some star minecrafters. Stampy Cat, StacyPlays, Dan The Diamond Minecart, LDShadowLady and CaptainSparklez are among the glitzy cast to join Jesse on this latest adventure. And of course, there's a stellar crew of Professional Actors to voice the other roles, including the likes of Patton Oswalt and the incredible Ashly Burch. Incrediburch!
As an extra treat, Telltale Games have put together this video interview with YouTube heroines and heroes who appear in the episode. There are no big spoilers, but you might save it for later if you want to experience the story completely anew.
The question is: how many of these big names will still be alive by the time the credits roll? Place your bets now!
Cheerio!
Marsh - @marshdavies