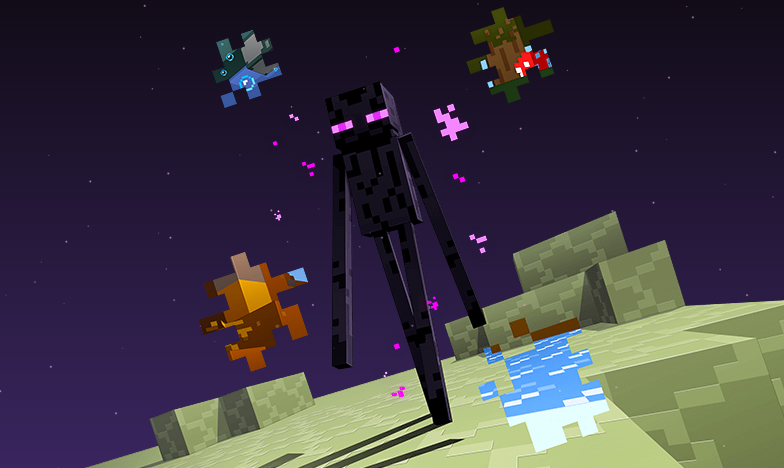 MINECON's just around the corner. Are you ready?
The calendar event of the year approaches! Don't worry if you haven't got a ticket - you can join in the festivities remotely using the power of internet streaming video. Watch the event live from our MINECON site on the 24th and 25th September.
If you're one of the lucky 12,000 attendees, don't forget to hone those crafting skills: our chums at Hypixel are putting on a tournament for you to compete in, featuring community-favourite minigames: Sky Wars, Walls, Build Battle and Parkour. Or, if you're a dab hand with a thread and needle, you might like to take part in the costume competition.
Of course there are loads of panels and other activities, too - you can keep track of the times by checking the schedule on our MINECON site, or by downloading the Guidebook app which we're hoping to release in the next few days. Just search for "guidebook" on your device's store and then browse the app for "MINECON 2016" - you'll get all the latest updates straight to your handheld. It even includes a handy map of the venue.
The schedule's very likely to change, so keep an eye on it for the latest timings. You wouldn't want to miss Minecraft mega-dev Jens talking about the exciting things coming to the PC / Mac edition, or the latest info from Searge on Plugins and Add-Ons for Pocket and Windows 10. And for that matter, how could you bear to pass by Stampy and Squid going head to head, Cobalt's first total conversion mod, 4J Studios' Mini Game showdown with Youtubers, StacyPlays' roleplaying session, or any of the other amazing and varied panels? Luckily the livestream will be available to watch after MINECON ends, so you'll be able to catch up on all the best bits.
It's going to be a great time - hopefully I'll see you there, or if not, catch you on the stream!
Cheerio!
Marsh - @marshdavies