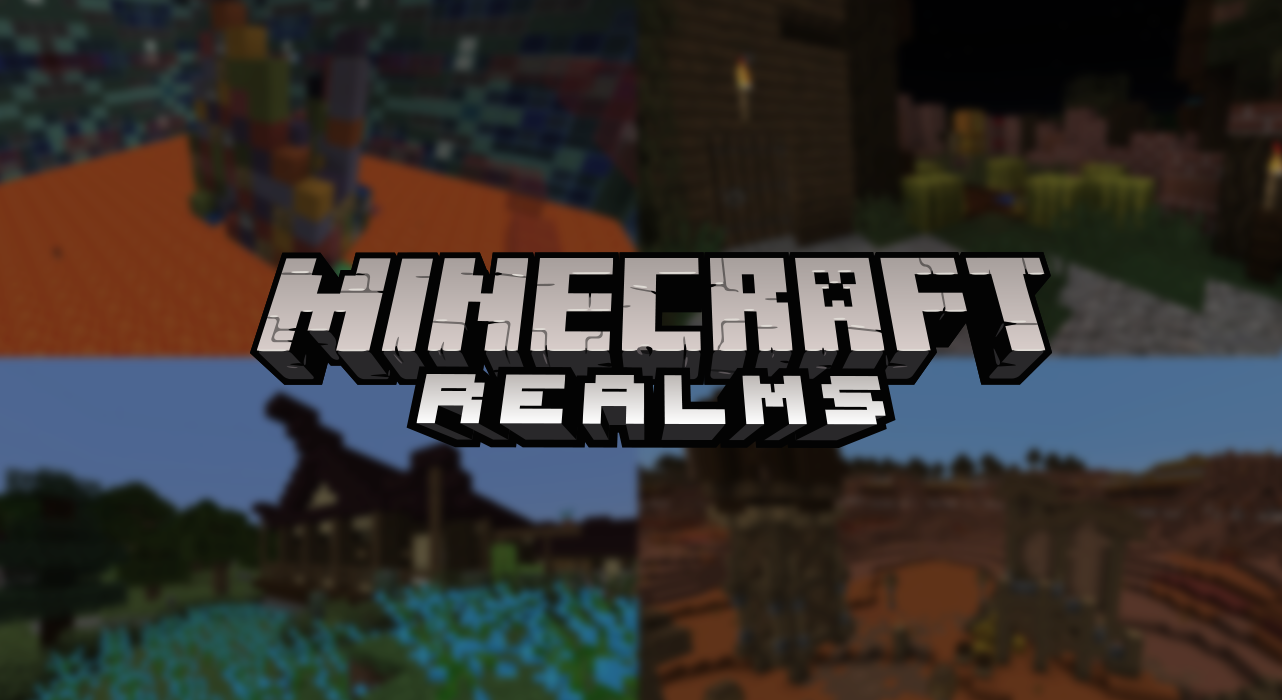 Realms map round-up: spleef, swordplay, and board games for bored days
Hey there mining and crafting enthusiasts! It's been a while since we've gotten to show off what awesome, new content has appeared on Realms lately. Since we last checked in, fourteen new pieces of content have been added for you to explore!
Makers Spleef by MineMakers Team
Makers Spleef is simply one of the best spleef maps we've played. The clean design makes gameplay easy to understand, and the different game modes keep it interesting as you replay over and over.
Blocked In Combat by PingiPuck, pandymit, EpicMelon, DarkPiep
Many Minecrafters have found themselves in a battle with other players at some point; it's the basis for many of the most popular minigames! Blocked In Combat offers a neat twist on this genre, encasing you in useful blocks, and requiring you to mine through them to reach your opponents. Protip: shields are very useful!
Negentropy by Plagiatus
Negentropy has a simple premise: place moving pieces and don't let them run into each other. This puzzle game starts off simply but quickly becomes a challenge in placement and timing. Don't miss this map; it doesn't look much like Minecraft as you're used to!
Where Next by TCPBonehound
Parkour maps have players frantically running and jumping from place to place, but what if you can't see where you're going until the last second? Where Next? challenges you to be swift but precise, your next jump only revealing itself as you move close to it.
Clambering Cubes by bananenbroek4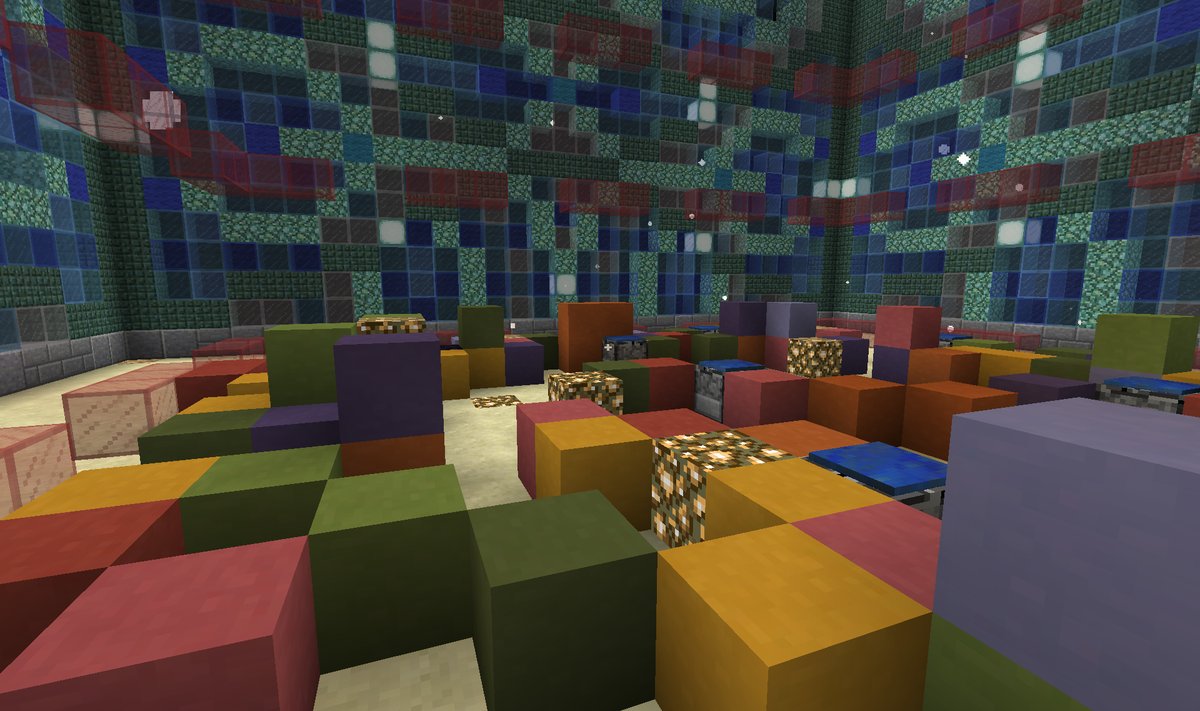 Run. Dodge the falling blocks. Avoid obstacles. Don't fall into the lava! That's a lot to keep in mind, and it only gets more complicated as you add more friends to the game. The game is complemented an unorthodox lobby, allowing players to rocket between different platforms as they start the game.
Ludo by Plagiatus, dragonmaster95, Vilder50
Ludo (known in Sweden as Fia med knuff), is a game that folks have been playing for over one hundred years. Its predecessor, Pachisi, has been played since the 6th century! Now you can play Ludo for the modern day: in Minecraft!
Wither's Challenge by Xiantis and Hypixel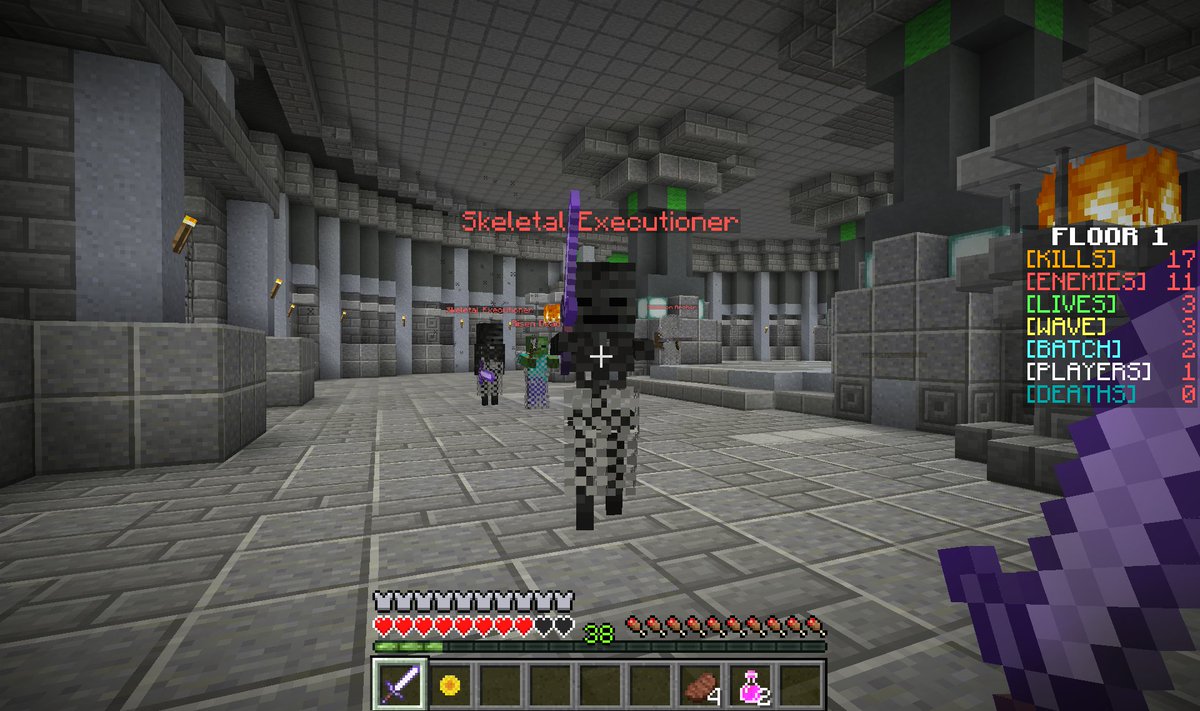 It's been a while since we've gotten a Hypixel map! Old school Realms players might remember that, back in 2013, some of our first maps were from Hypixel: The Walls and Herobrine's Return. Now, Xiantis brings you a version of the classic Wither's Challenge that's been rebuilt for the current version of Minecraft. Check it out!
Imperium by Vilder50, Pollieboy
We love board games! Imperium is an original game that tasks you with getting your king to the center of the map. Along the way, use your other units to move, attack, and even climb trees, to stop the opposing teams. This game is full of custom models and overlays its style on top of the classic Minecraft style.
Survival of the fittest
Minigames and adventures abound in this bundle of maps, but it wouldn't be complete without a selection of survival spawns. Use these worlds to start a new survival game, or make use of them as a way to inspire your creations.
Mushroom Plantation by Ug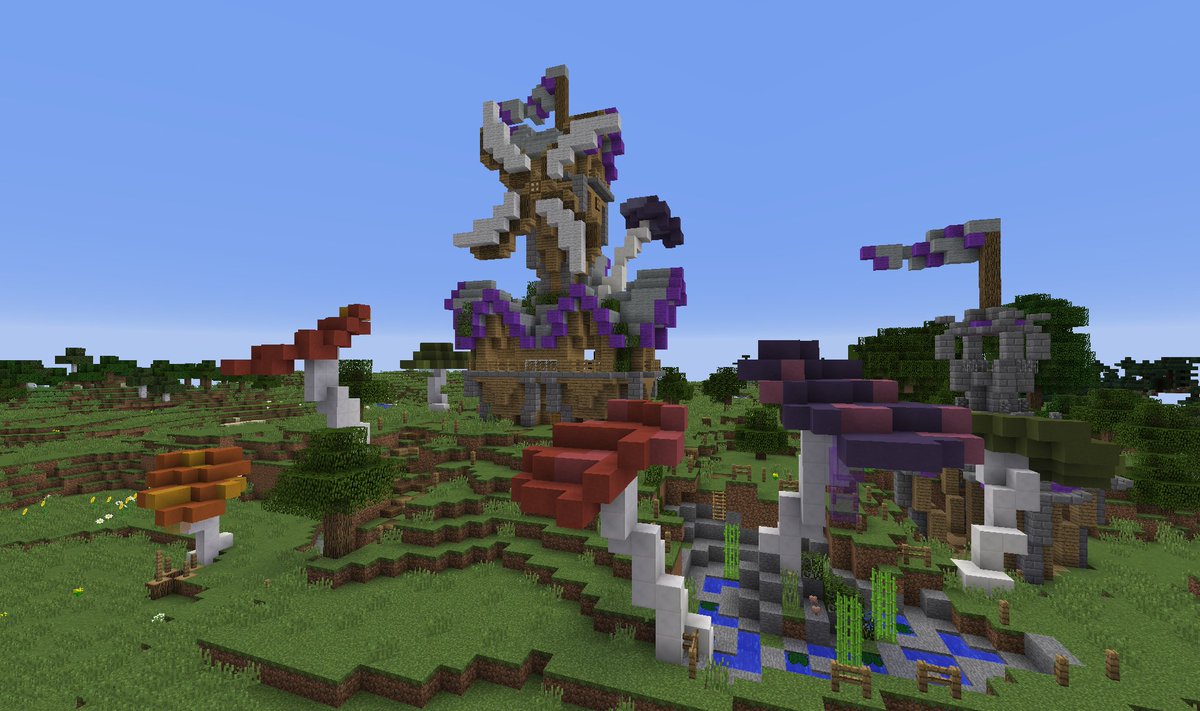 Aurora Glade by Mangelware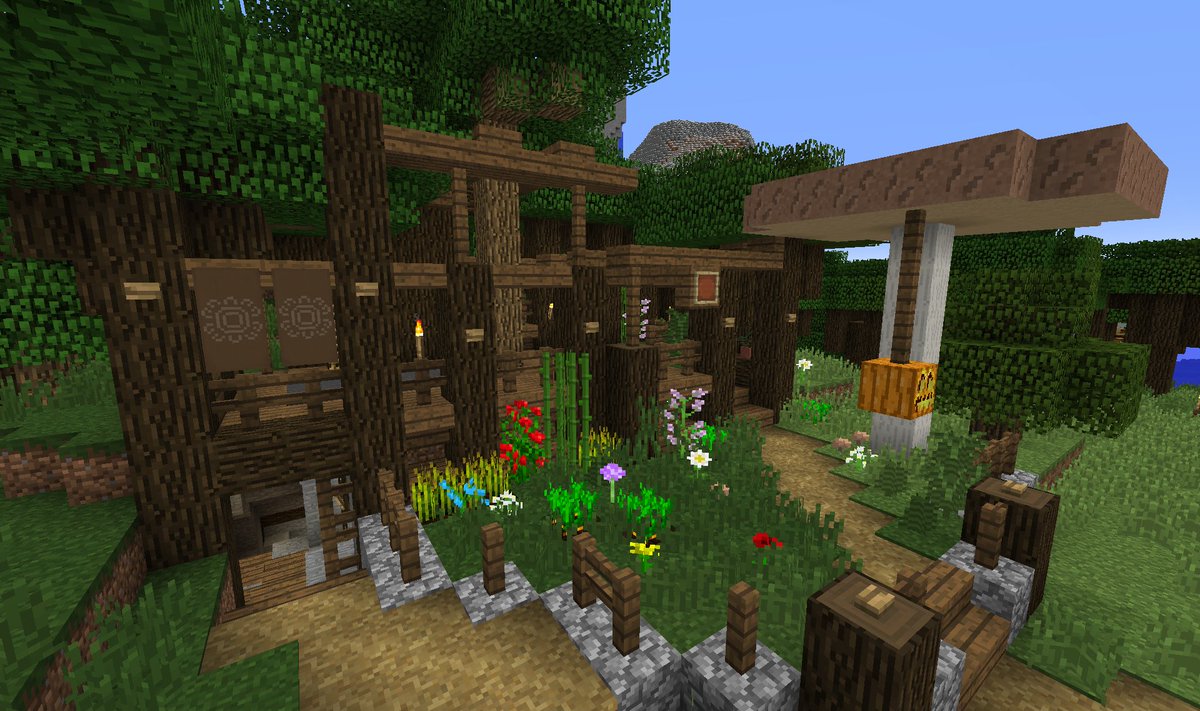 Murky Manor by Nobleman, Defran, Vek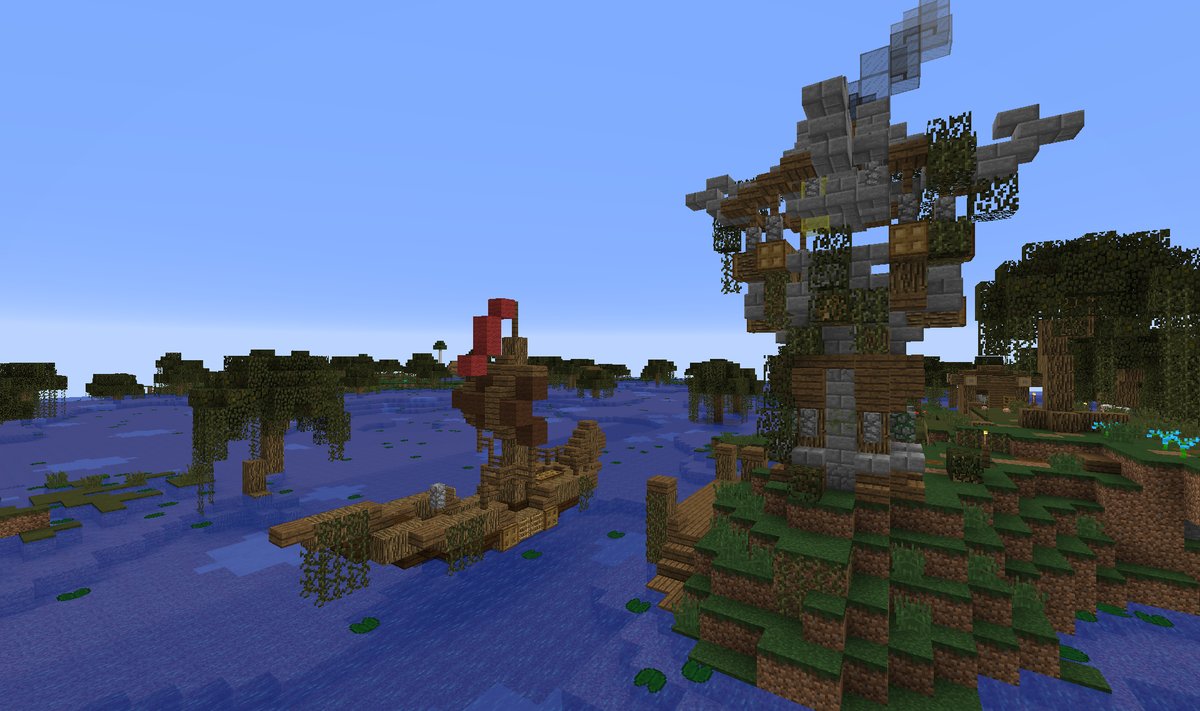 Ghost Town by Pe3tr, Twett, Tiliba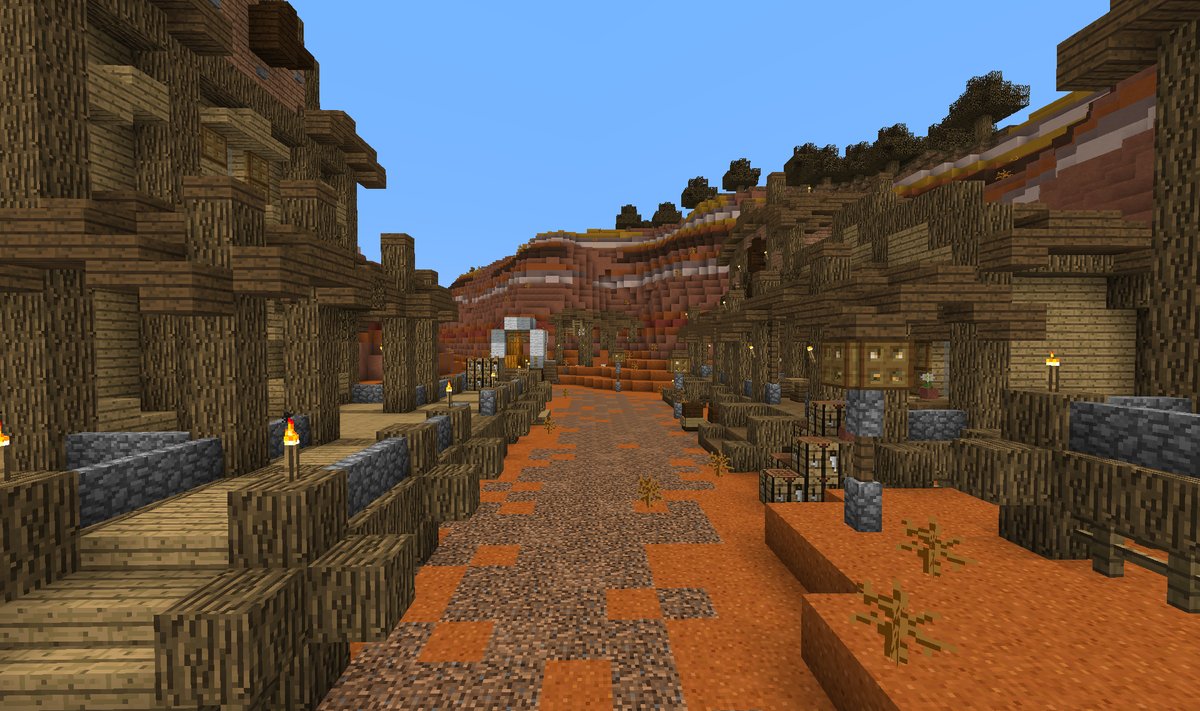 Jeontong Village by Mangelware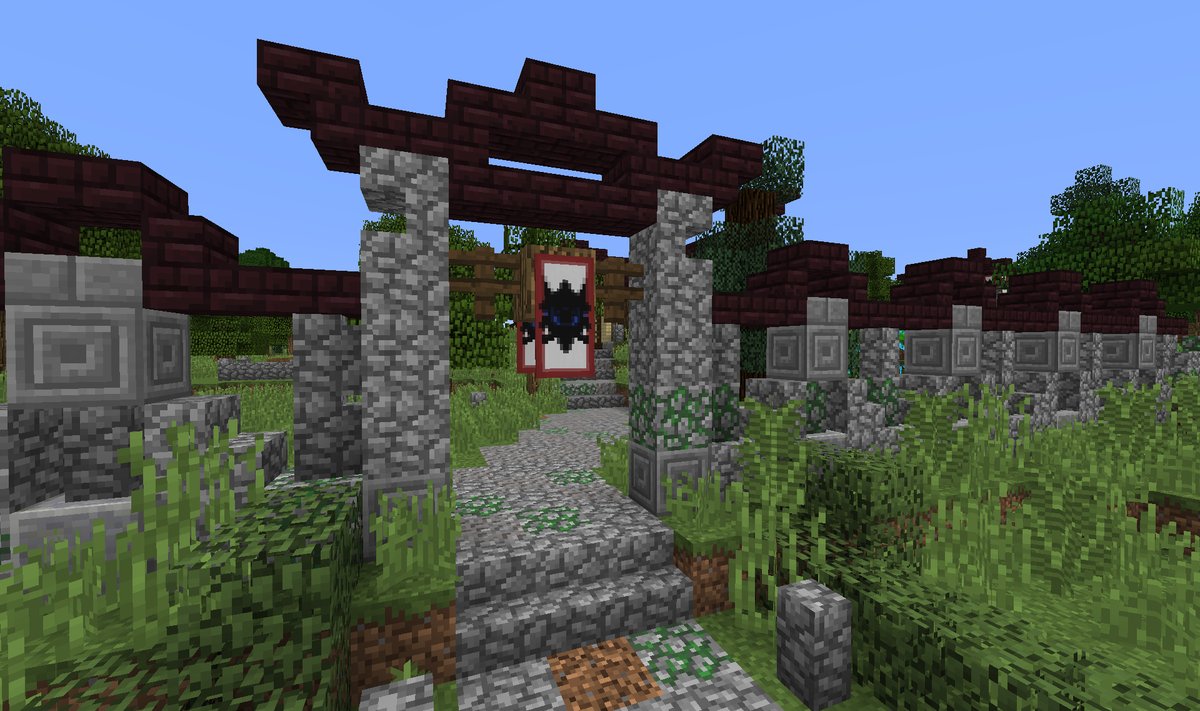 Reddern by Pe3tr, Twett, Tiliba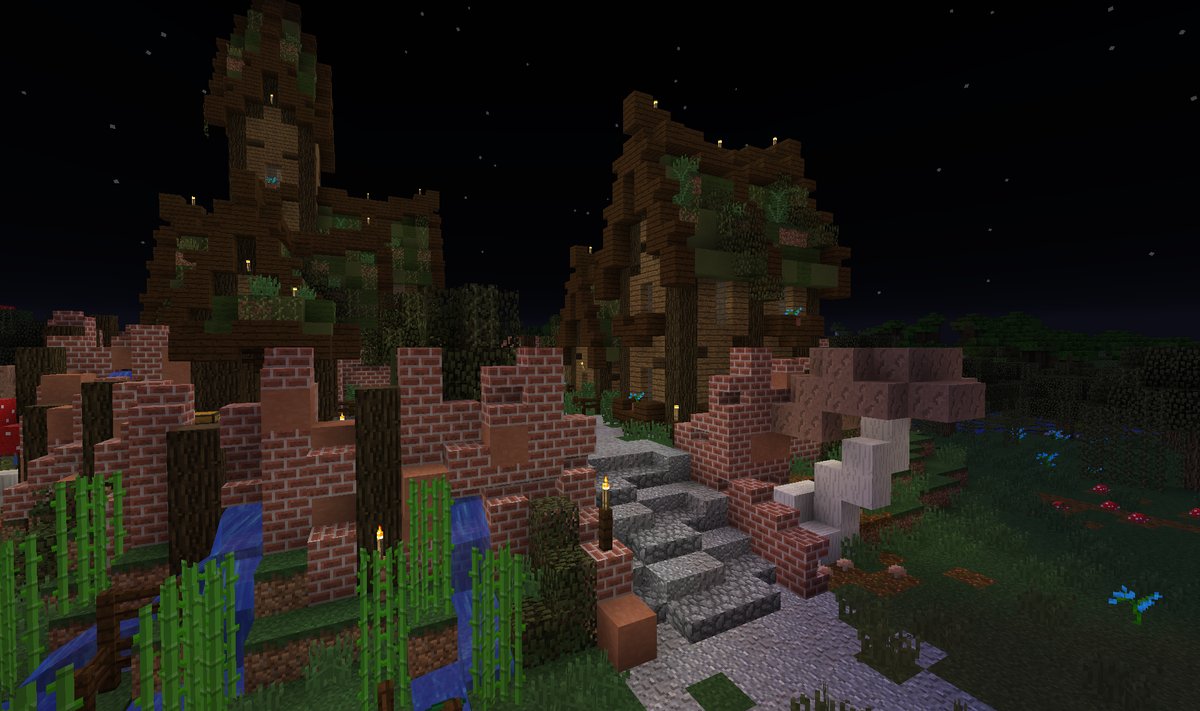 If these maps look like fun, go try them out now! You can load these into your PC/Java Realm right away, and many of these maps are also directly available for download from their creators. If building is more your thing, take a look at the Minecraft Realms subreddit, where you can submit your own creations.
New content schedule and livestreams!
Realms players may have noticed that new content shows up in a trickle, announced over Twitter as it comes out, then we do one big post with everything released in the last month or two.
Going forward, we'll be changing up the format so that roughly every other Friday, we'll release a small batch of content. This gives you a better idea of when new maps will arrive and lets us build a bit more excitement around a group of new maps, doing blog posts as new content is released, rather than days or even weeks later.
Grouping releases also give us something to show you on the new Minecraft livestreams! Don't worry; the Mojang channel isn't going anywhere, we just want a place where we can play any and all Minecraft games. Whether we're streaming from Stockholm or Bellevue, playing Tumble, Story Mode, or Realms (that's me!), it's a place that you know you can go to find Minecraft gameplay. Realms streams happen on Friday afternoons, Stockholm time, and we've already had a few, showing off current and future content. If you want to join us, hop over to www.twitch.tv/minecraft; giving the channel a follow will alert you to when we go live.
Until next time!
Marc - @Marc_IRL